When it rains many rivers flood and water holes like this make the best camps for weeks after.



Bill points to the ground where a 500 oz nugget was found during the 1990's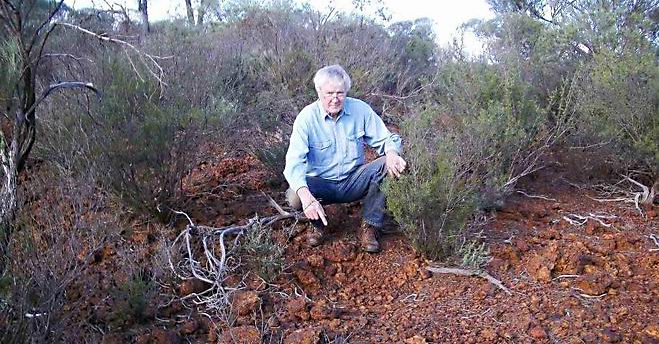 Our small group enjoy a well earned lunch break where we all found gold.



We are camped on top of a hill with panoramic views for hundreds of auriferous miles around




The mild weather during winter in WA makes camping easy. Cheers, dinner is in the pot.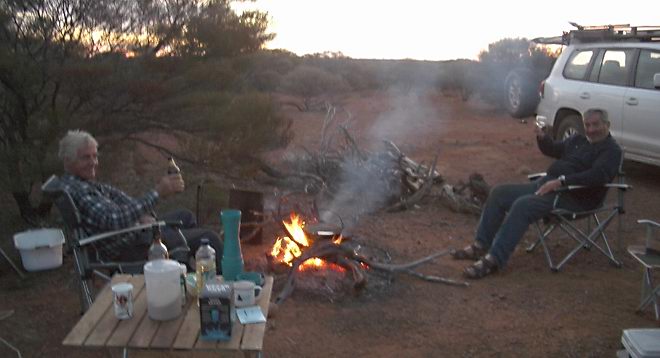 A typical four persons touring tent serves one or two well. They are put up in a few minutes.



Below, the objective was to weigh a nugget with stone attached, by first weighing it in water, then in air- an exact gold content can be calculated. Bill is tying the nugget to his old gold scales.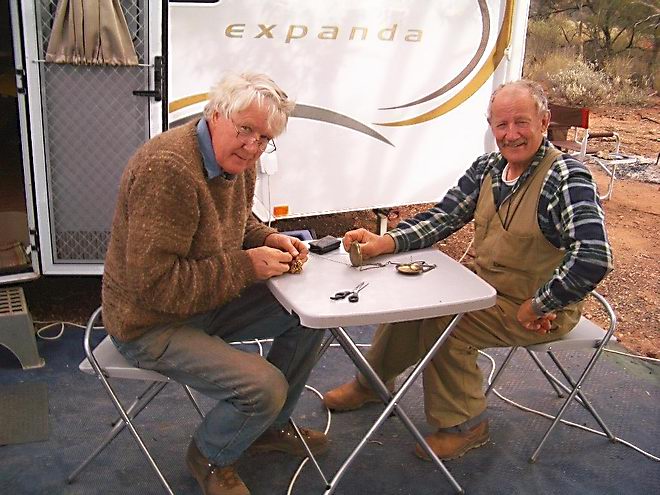 Prospectors are an ingenious lot for comfort here in the WA outback.




Here we see the remains of the old timers camp. The old tins date from pre WW1 -1900's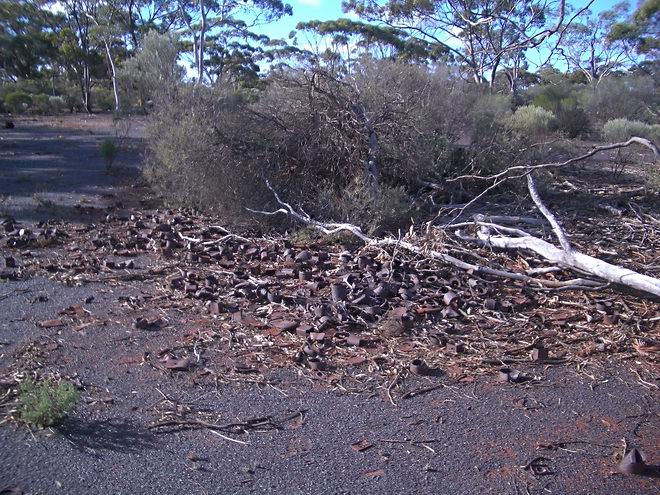 Sometimes we come across an ancient water holes high up in the hills that the Aboriginals relied upon. Today a hole like this ensures abundant wild life survives in these desolate areas.
This one was being recorded by GPS and goes on a register to ensure no mining destroys it.



Wide view from South Gimlet waste dump near Ora Banda




An exposed quartz reef usually associated with gold. See detector on right.



We always try to find a good shady camp site, although the temperatures can drop at night.



You can be so lucky. It goes to show if you are prepared anything can happen. Take note of Terry's drag chain, a bungy to keep his 18 inch mono coil feeling light, a Lawrence style hood, a GPS, a plastic dust pan to isolate a found signal, He holds 4.9 oz specimen found right here.




Let me ask you, would you give a xxxx to be here too? Paul say's you bet.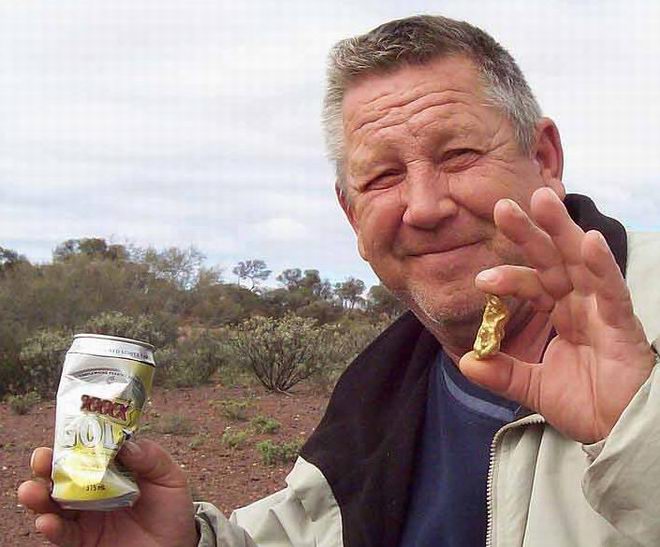 This is some typical Spinifex country up north



Depending in group numbers for each trip, vehicles used will vary from extended Toyota 4WD Arkarna that seats up to 9 passengers, or more individual private vehicles.